Hi Everyone,
Spring has finally sprung here in Buckinghamshire. While it's still been quite cold we have had some lovely sunny, bright days so hopefully we are there now and winter is finally behind us. Hurrah!!
Lots going on here... A few weeks ago I launched my Course with 2 sets of dates. To my absolute delight, both courses were full within 24 hours. I also now have a waiting list, it's a small list but perfectly formed. To say it's given me a lift is a huge understatement so thank you. I am having a lovely time preparing all the course materials too. It's also made me realise that there is a clear method to the madness, I do follow a process which I wasn't entirely conscious of before I started to write it all down. Almost there now so it's time, for me at least, to get excited.
Monsters and Magic... explained...
If you've been following my blog you will know that I have become fascinated with illustrating a Japanese Fairy Tale. As with most tales, it isn't particularly short with instalments scattered throughout my last couple of posts, not necessarily in the right order.
I have a sense that this will not be the only fairy tale I try and illustrate so I have created a new section on my Website to give them a home. Welcome to Magic. This page will guide you through the Fairy Tale(s) as I work through the illustrations. In these pages, the tale itself will be told in the correct order regardless of whether I still have some illustrations outstanding for various sections. The first is obviously The Bamboo Cutter and you can read the whole story so far here.
Before I launch into the next Fairy Tale instalment I thought I would share these with you. I have been having some fun with some images from an art installation outside one of the Japanese hotels from our last trip. I was drawn to the geometric shapes and to the lovely bright colours. After only a small amount of playing, I started to see a hint of a city emerge. At that point, it seemed sensible to add some windows. I don't think these are finished yet. As I pull together my Course Materials I realise how important words are in my Projects. I don't have any words or titles yet. Still, having fun though which is a very good start...
So now back to my fairy tale...
Just to recap, the Third Knight had been asked by Princess Moonlight to go to China and search for the fire rat and to bring back its skin. The virtue of any part of this animal was that no fire could harm it.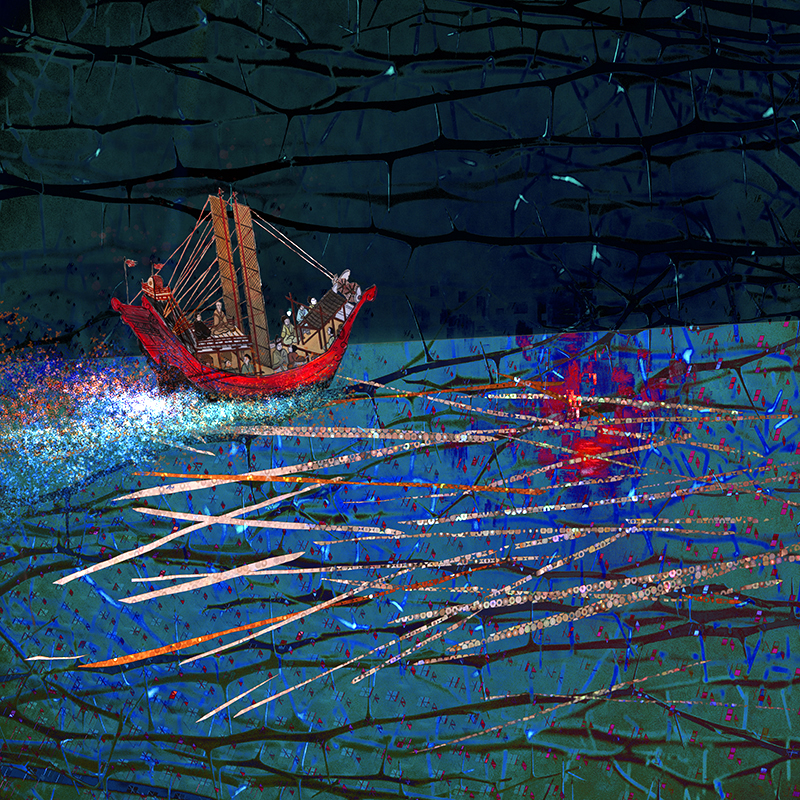 The Third Knight had a friend in China. He promised his friend any amount of money if he could get him the desired article.
His friend sailed from China and once the news came that the ship was in port the Knight rode seven days on horseback to meet him. He handed his friend a large sum of money and received the fire rat's skin.
When he reached home he carefully put it in a box and sent it to the Princess while he waited outside for her answer.
The bamboo cutter took the box to the Princess. She said that before she would agree to see the Knight she must first test the skin by putting it into the fire.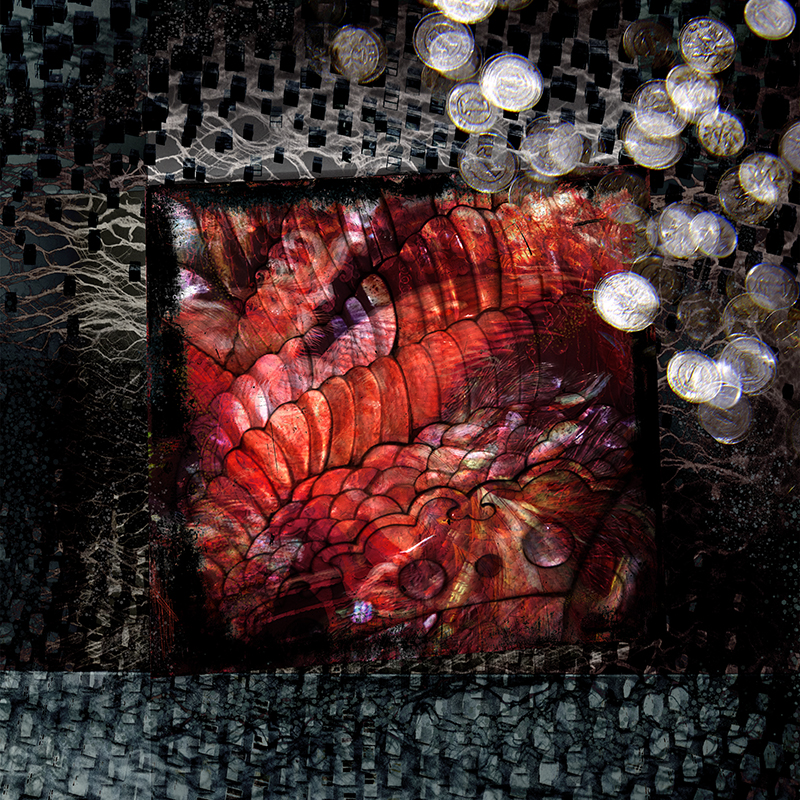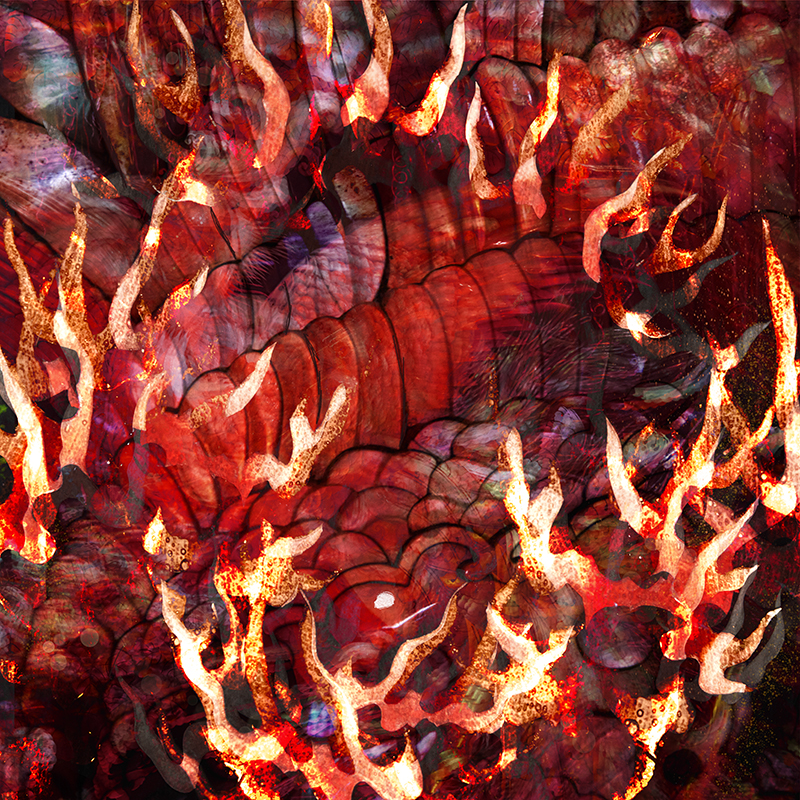 She took off the wrapper and opened the box. She then threw the skin into the fire. The skin crackled and burnt up at once, and the princess knew that this man had not fulfilled his word. So the Third Knight failed also.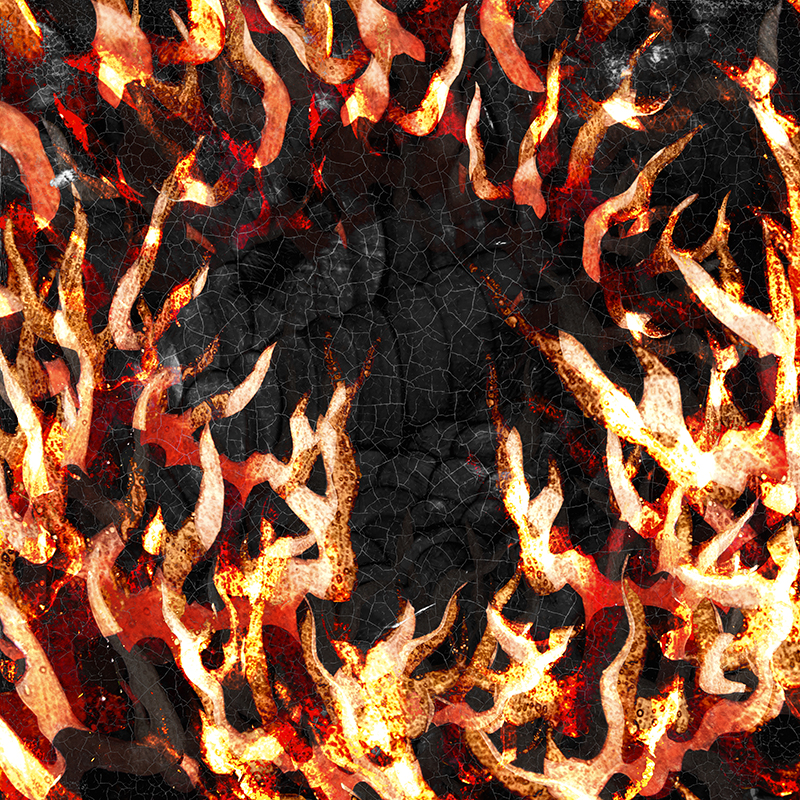 Thank you so much for getting this far. I know I am not always diligent with these blogs but I do love it when I am.
Please take a look at Magic and have a read of the Bamboo Cutter Tale in full. I don't have far to go with it now although as I was pulling the Tale together into one place and re-reading it through again I raise that I could probably go deeper still and add more colour to the words. Once I have the Knights finished though I think I will look for another Tale to play with. I guess we will see...
If you have any thoughts please do leave a comment, I will always respond.
Take care
L  xx
Quick Links to Previous Blogs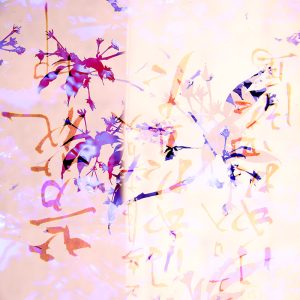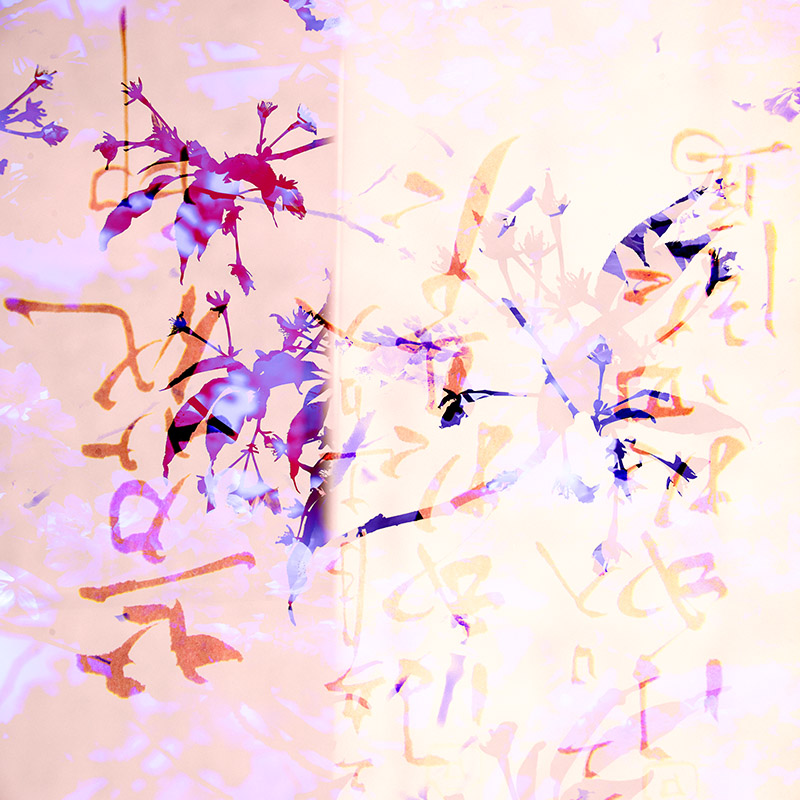 Hi Everyone, I hadn't realised how long it was since tapping out my last blog. My goal was always to have something to write monthly but I guess that's another resolution which has fallen by the wayside; must try harder… It's so lovely here in the UK at the moment, with distinct signs that winter […]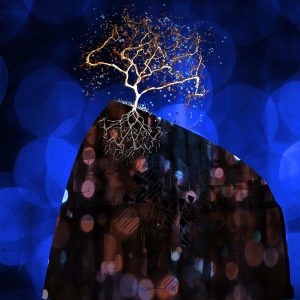 Hi Everyone, Happy January!!  Like so many people here in the Northern Hemisphere I find January a tricky month. We are nearly at the end though and the days are significantly longer already. My garden is alive with the green shoots of Spring and it won't be long before I have some colour in the […]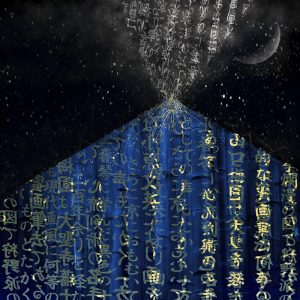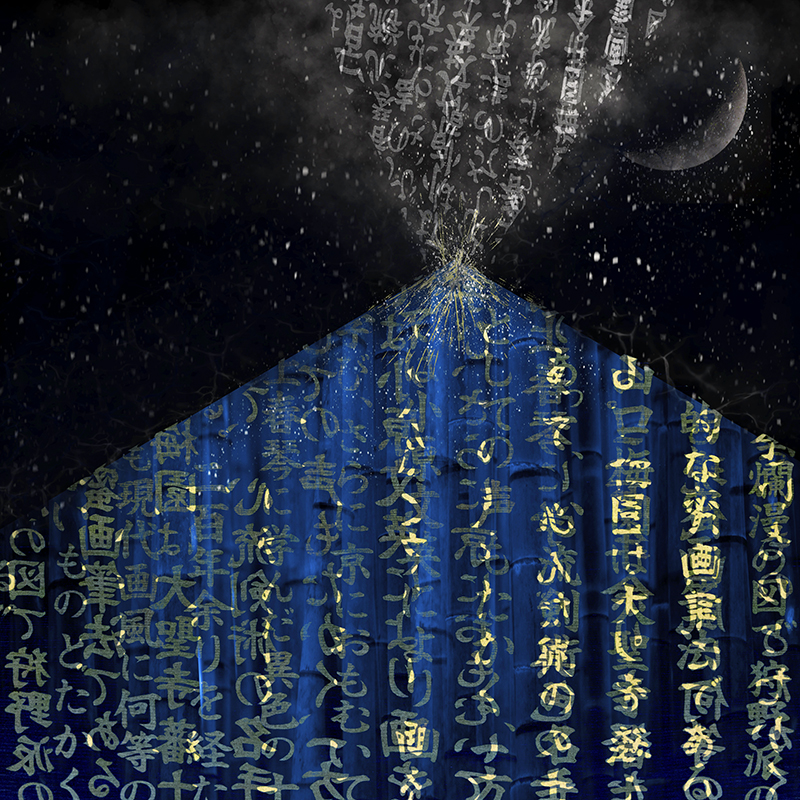 Hi Everyone, Here we are in the no-man's land between Christmas and New Year otherwise known as 'Betwixtmas'. I've lost track of what day of the week it is and any sort of routine has flown out of the window! I hope you've had a lovely couple of days and are psyching yourself up to […]